The only plant shelf that adapts to you
We all love plants. Plants bring life to any space, relax us, and even clean the air of pollutants. Even so, the lack of time and space don't allow to have as many plants as we'd like to.
The Citysens shelf is a modular system designed to enjoy more plants in any space.
Thanks to its minimalist and intuitive design, you'll be able to mount your own vertical plant structure to make the most of the space next to the window or on the balcony.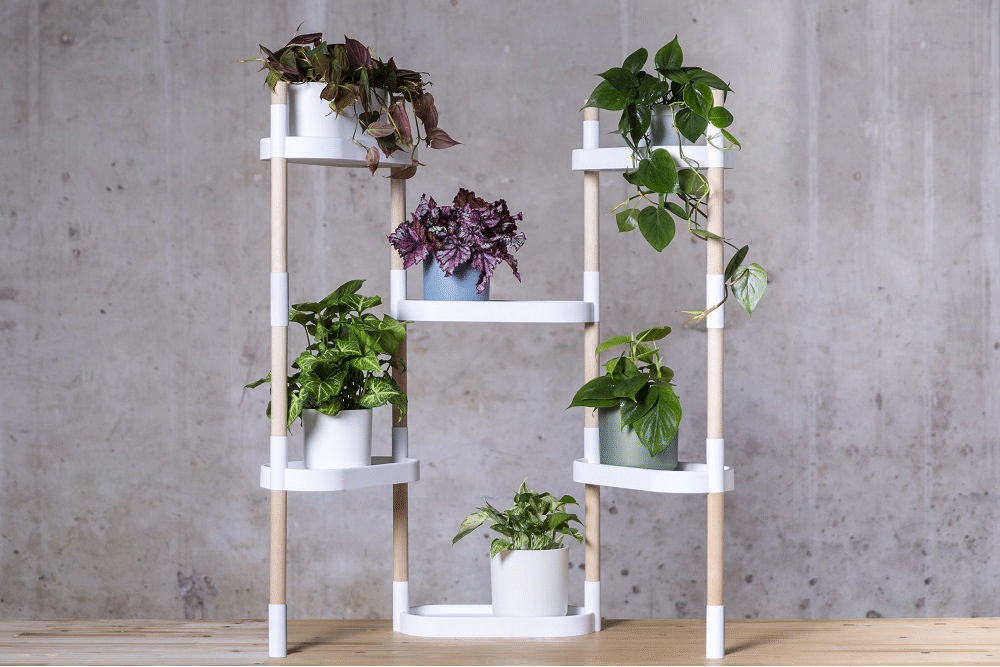 Each tray precisely couples to two wooden rods. These pieces can be combined in any angle and create thousands of different combinations: a vertical structure attached to the wall, a separator screen, a square structure with plants on all four sides...create your own shelf!
Designed for plants and much more
We've taken care of all the details. The design of the trays includes a 1 cm flange to ensure the stability of the pots and prevent the irrigation water from falling to the ground.
Cleaning the trays is as easy as passing a wet cloth or putting them in the dishwasher.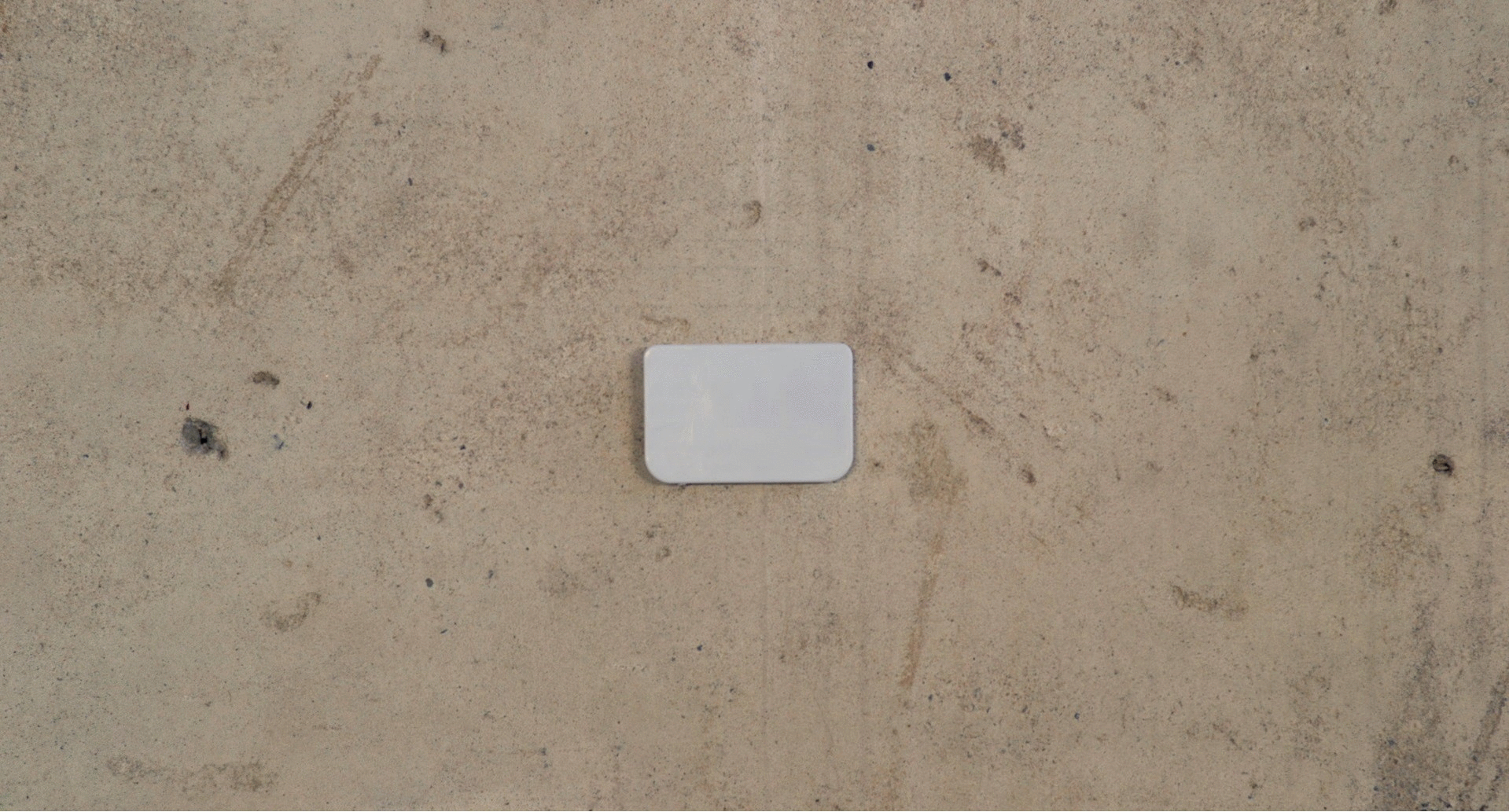 The structure is stable by itself, but if you want it to grow high or you live with a curious cat or dog, you can anchor it to the ground or to the wall.
Automatic drip irrigation for your plants
The new automatic drip irrigation system is designed as a 30-days plant sitter which adapts to each plant irrigation needs. It includes adjustable drippers, irrigation programmer and an 8-liter water tank with wooden lid. You won't need a plug nearby.
Create your own shelf
At CitySens we believe that the future of plant care is adaptability. That means the products have to adapt to your needs and lifestyle.
In this line of thought, the CitySens shelf comes with several kits that you can add if they meet your needs.
Matching plant pots
Along with the new CitySens shelf, we propose Elho plants pots that perfectly match the design of the CitySens shelf. There are 4 colors available to choose once the campaign ends. If you already have a thousand plants at home and you want to create your own set, use your own plant pots! We'll love to see your own combination.
Plant sensor
If you don't know if the space you have is adecuate for the plants you like, this bluetooth sensor will tell you if the plants have the light, temperature, water and nutrients to grow healthy. It includes iOS and Android APP with a library of thousands of plants. A collaboration with HHCC.
Herbs kit
We collaborate with Marta @Planteaenverde to propose you a herbs kit that turns your kitchen into a urban garden full of aromatic herbs .
The kit includes 6 aromatic herbs, pots, substrate and a great guide with growing tips and tricks by Planteaenverde.
Educational kit
For families with children, we propose a kit of activities to discover nature. Designed together with Carla Peña @Earlychildfood. They're activities inspired by the Montessori and Positive Discipline pedagogy.
The kit includes 6 easy-to-grow flower seeds packs, pots, substrate and a guide with educational materials edited by Earlychildfood.
Air purifying kit
NASA studies have shown that some plants clean the air we breathe from pollutants. Every day we breathe 11.400 liters of air...purifying plants can become our lifeline.
The kit includes 6 purifying plants, 6 matching pots and a plant care manual.
Choose your reward!
If you like the new CitySens shelf ¡join this crowdfunding campaign!
Choose your pledge according to the reward that better suits your needs.
We'll send you an email so you choose your reward.
We do this crowdfunding campaign to create a community who makes the new product a reality and at the same time that:
Every one chooses the product that better suits his/her needs.

Take the final design decisions together: color, details, plants, etc.

Adjust the launch price to the minimum possible with a saving of 35% on the final price.
Characteristics
Size
Each tray measures 47 cm long, 20 cm wide and 10 cm high.
Each rod measures 30cm long and has a diameter of 3 cm.
Available colors
Trays and connectors will be available in mat black and mat white (to choose at the end of the campaign).
Components
Each shelf includes the number of trays chosen together with wooden rods and enough connectors to assemble it in different combinations. Includes assembly manual.
Materials
The tray and connector will be manufactured in Alicante (Spain) with 100% recyclable polypropylene. Black pieces will be made with 100% recycled and 100% recyclable polypropylene.
The wooden rods will be manufactured in Guipuzcua (Spain) with beech wood with PEFC seal.
Timeline
These are the steps we'll make to send you the new CitySens shelf as soon as possible.
May 2019 - July 2019 Manufacture of tray and connector molds.
June 2019 Purchase of all components: wooden rods, boxes, etc.
July 2019 Manufacture and assembly set-up.
August 2019 Manufacture of the trays and connectors.
September 2019 Assembly at the Santa Teresa Foundation and delivery to your home.
CitySens history
CitySens was born in 2015 with the aim of bringing nature to people living in the city. Lack of time and space is a real problem to enjoy plants in our day to day. Many people told us: "I love them but don't have enogh room for plants." or "I'm frustated, I kill them all."
The first CitSens product was a vertical self-watering planter, launched in 2015 thanks to 265 backers. The CitySens vertical planter has been recognized with international design awards such as the German Design Award or the European Product Design Award.
All the work we do at CitySens makes sense when someone tells us: "Thanks to you, I don't kill plants anymore!" or "My favorite home corner is full of plants!"
Furthermore, we want our activity to have a positive impact on society. That is why CitySens products are manufactured in Spain and assembled in Santa Teresa Foundation, in El Vendrell, Tarragona. Together, we work for the social and labor inclusion of people with different abilities.
CitySens team
CitySens team is formed by Xavi Rius, Xènia Grados, F. Xavier Rius, Francisco Andrade and Pär Blanking.
Collaborations
This product wouldn't be possible without the collaboration of many people who believe in this project.
Product design: Lúcid Design Agency
Photography: Alba Rodriguez
Vídeo: Biel Capdevila
Graphic design: Gerard Joan
Herbs kit: Marta Rosique @Planteaenverde
Educational kit: Carla Peña @Earlychildfood
3D impresion and customization: Laserlab 3D
Moulding: Casa Vigar
Mounting: Fundació Santa Teresa
Mentoring: Joaquím Guilera and all the Netmentora Catalunya team
Design awards
Press
Join the #CitySens community
Share your photos of the #citysens shelf and keep updated with the project's news joining the community in Instagram - Facebook - Twitter
+ Info
Meet us at C/ Pau del Protectorat 16, Tarragona, Spain
Website citysens.com
Call us at +34 606197713