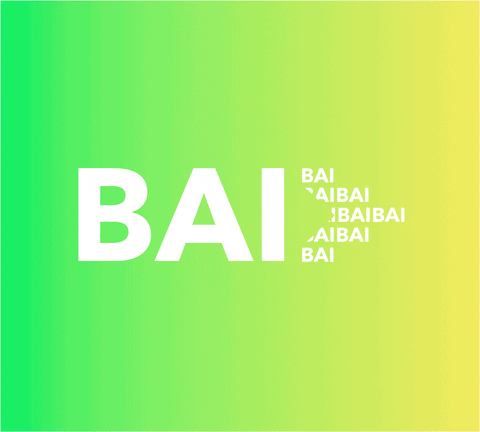 ¿Do you know that the city of Donostia / San Sebastián has a lot of impressive works of public art?
What we want is for people to interact with them and get to know them in-depth by integrating them into their experience and personal memory from an active, creative, and personal experience
*How are we going to achieve that? *
In this year 2021 we started in a neighborhood of Donosti, Intxaurrondo, which is fortunate to have four works of public art by world-renowned artists.
Thanks to free workshops given by professionals in architecture, urban intervention and cultural mediation in the city, ** the residents of Intxaurrondo will be able to create a new version, an answer, an update, of each piece and all of them will be exhibited ** in the squares and streets of the neighborhood during the month of October.
Do you like the idea?
Thanks to your contribution we will finance this event that we hope will be the first edition of an annual Public Art festival in San Sebastián. You will contribute to bringing citizens closer to contemporary art, promoting artistic creation, and creating an enriching and inclusive activity for the neighborhood and its citizens.
WHY DID WE CHOOSE INTXAURRONDO?
In the 80s and 90s, four contemporary sculptors took part in Intxaurrondo, Donostia-San Sebastián, with public art sculptures. The pieces are "Monolito" by Equipo 57, "Juego de Niños" and "Las silhouettes" by Agustín Ibarrola and "Formas de Crecimiento" by Koldobika Jauregi. The purpose of this urban decision is to bring contemporary art closer to all levels of society and BAI wants to contribute to it in a dynamic, civic, and fun way.
BAI INTXAURRONDO: Workshops, Artistic Call and Activities:
- CREATIVE CHILDREN'S WORKSHOP: CALLEJER@S Creation of a piece based on the work of Agustín Ibarrola, ** "Los Niños", taught by the MAUSHAUS collective with more than 10 years of experience creating children's activities that allow children to know the processes of contemporary creation.

—NEIGHBORHOOD CO-CREATION WORKSHOP based on the work "Forms in growth" by Koldobika Jauregi. Powered by DUNAK taldea and guided by the artist and urban planner Koldo Telleria Andueza.

— CREATIVE WORKSHOP FOR WOMEN: FROM EMPTINESS TO PRESENCE. Workshop for reflection and collective action around "The silhouettes" by Agustín Ibarrola. Powered by Aran Erasun from Harago Aholkularitza. and Elena Carriedo.

- ARTISTIC CALL FOR THE BASQUE ARTISTS, to create a work / piece / urban intervention / performance, based on the work "Monolito" by Equipo 57.

-THE GREAT SATURDAY: GUIDED TOURS ON OCTOBER 16 and CLOSING
On Saturday, October 16 from 10 a.m. to 1 p.m. BAI will exhibit all the works and interventions in the squares and streets of the neighborhood. It will be a great Saturday dedicated to art and citizenship where we will be able to enjoy the work carried out during the BAI meetings.
WHAT IS EPHEMERAL ARTWORK?
The artworks made in the workshops will be exhibited on Saturday, October 16th and then they will be disassembled. For this reason, we consider them to be ephemeral works, although the emotional impact of each of the workshops will undoubtedly leave unforgettable memories.
In the long term, our dream is for BAI to contribute to increasing and enriching the city's public works and sculptural heritage with installed works that could last.
As in everything: it's about starting small.
- But be aware, public art is not only sculptures, but it is also interventions in urban space, performances, collective works, reflection processes ... It is about the public being a participant in the achievement of the art piece and for that reason and without revealing anything: there will be many surprises!
WHAT ARE WE GOING TO DO WITH YOUR COLLABORATION?
Your participation will go directly to finance the workshops and the public artistic call. This is the detail of the budget:
BAI WANTS TO BE A SYNONYM OF SUSTAINABILITY
The BAI meeting team strives to generate as little waste as possible. Through our festival we want to contribute to the implementation of the Circular Economy and the SDG objectives. For this we have planned several actions:
Thanks to an agreement with the Emaüs Foundation, the materials for the realization of works (cardboard, wood, fabrics, furniture, bazaar objects) will be transferred by the foundation that collects all the objects that people and companies want to throw away to give them a second life and thus contribute to encouraging recycling.

We have planned a waste collection program for subsequent recycling.

Our gifts are 100% recycled, and recyclable.

The communication supports, except the posters (which will be made of recycled and recyclable paper), will be online: the program, the posters of the works, etc.
FOLLOW US ON INSTAGRAM
Have you got here? THANK YOU FOR YOUR TIME, we hope you liked it and that you will come and enjoy it.